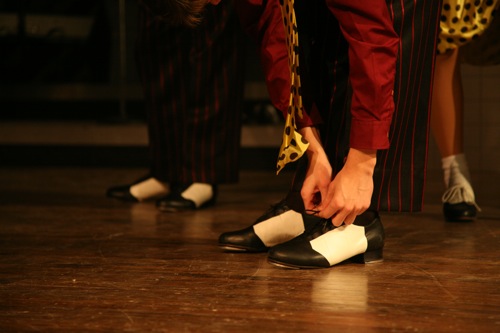 Deadline:  Online Applications must be submitted no later than December 14, 2018
Complete an ONLINE APPLICATION TO AUDITION
Once an audition date and time is assigned, supplemental forms may be required from individual departments.  These forms will be e-mailed with your audition date and time assignment.  Please make sure your email address is complete and correct on your application.  All communication will be done electronically.
Vocal Audition/Acting Audition
There will be a vocal & acting audition for Musical Theatre scheduled on the same day. 
Students should prepare one musical theatre (Broadway) song, memorized, no longer than two minutes. Applicants may also want to prepare a 2nd song that contrasts the first song in case the judges would like to hear more.
Please do not sing "Popular" from Wicked or anything from Les Miserable. Applicants should bring sheet music in the appropriate key with cuts clearly marked (if there are any).
Applicants may bring an accompaniment CD with no vocals. (Please make sure it plays in a CD player as sometimes computer burned CD's will not) An accompanist will be provided. Applicants may bring their own accompanist if they choose. 
If absolutely necessary, applicants may sing a cappella (without accompaniment) but we prefer some kind of accompaniment. 
Applicants should memorize a monologue no longer than two minutes from a play or musical work. 
Please DO NOT use monologues from The Wizard of Oz, You're A Good Man, Charlie Brown or The Diary of Anne Frank (Please no monologues from TV or film).  
Students that receive a callback for another day will be assessed for their dance ability at that time.